Water damage can be very difficult to deal with, as the damage often goes much deeper than it initially appears. Thus, estimating the cost of repairing water damage in Ocean City, MD, will usually require an in-person evaluation from a professional. However, if you're hoping to get an idea of the cost before getting an official quote, this quick guide should give you a general window of what you can expect. However, for an accurate estimate, please contact one of our water damage professionals.
Materials Damaged
When it comes to water damage, many of the damaged materials will need to be entirely replaced. Obviously, this means that the types of materials that have been damaged will be a major factor in determining the cost of restoration. Wood floors will cost more to replace than carpet, for example.
Here's a quick look at the average costs of different materials and the cost of repairing or replacing them. Please bear in mind that these are averages, and your exact cost will vary based on the extent of the damage and other particulars:
Leaking or damaged pipes: $350 to $2,000.
Leaking or damaged plumbing fixtures: $3,000.
Repairs to flooring: $200 to $500.
Water damage/flooding in basement: $500 to $10,000 (or more).
Repairs or replacement of damaged drywall: $250 to $750.
Repairing a leaky roof: $800.
Cause of the Damage
As you can see from the list above, the cause of the damage will also impact the cost of water damage mitigation. If the cause of your water damage is a leaky roof, you'll need to factor in the cost of roof repairs. If your flooding was caused by burst pipes or plumbing fixtures, you would need to add in the costs of repairing or replacing those items as well.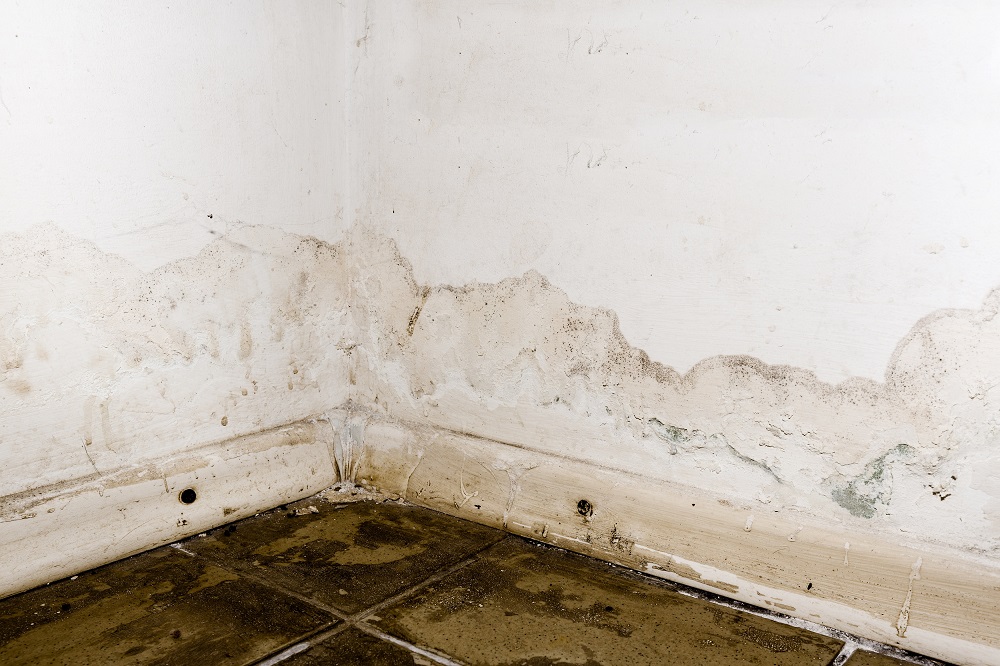 Type of Water
Did you know that there are actually different types of water that can damage a home? If there's standing water in your home, there will be a cost to have that water removed before repairs can even begin, and that cost is determined by the type of water in your home.
The first type of water is clean water. This usually comes from burst pipes or other plumbing fixtures, rain, and sprinklers. It's generally considered clean and is not hazardous to your health. Removing clean water typically costs about $3.75 per square foot.
The second type is gray water. This type of water is what drains out of your washing machine or dishwasher, and it can cause minor illnesses if ingested. It will cost about $4.50 per square foot to remove gray water.
The final type is black water. This water creeps into homes as a result of burst sewer lines, flooded lakes and rivers, and even storm surges. Because black water is extremely dangerous and can lead to serious illness or even death, it is more expensive to remove, costing about $7.00 per square foot.
Is There Mold?
One other factor you'll need to consider in estimating your costs is whether or not there's been any mold growth as a result of your water damage. This can happen quickly, even within 24 hours. If there is mold in your home, cleanup and removal can cost around $2,300.
If you've had water damage in your home and need an estimate for water removal in Ocean City, MD, contact United Restoration, Inc., to schedule an appointment. We'll send out a professional to assess the damage and give you an accurate estimate of the cost of repairs. Call (443) 727-3307 today.