Need Damage Cleanup & Restoration?
Fast, Affordable & Thorough
Available 24/7
Locally Owned & Operated
We Work w/ Insurance Companies
Commercial & Residential
Call Now (443) 727-3307
Sewer Back Up Cleanup
24/7 Sewer Back Up Cleanup/Remediation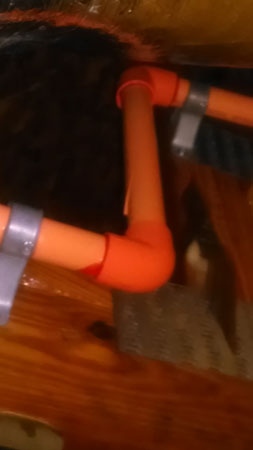 United Restoration, Inc. is a trusted company for emergency sewer back up cleanup and restoration in Ocean City. High water levels, storm debris, clogged plumbing, protruding tree roots, and broken sewer lines can cause sewage to back up into basements or other areas of the home. With a foul smell, bacteria, and potential water damage, these situations need to be addressed immediately. We are available 24/7 to come to your home and begin cleanup. Our staff is licensed and insured in both Maryland and Delaware, specializing in insurance claims and providing free estimates.
United Restoration, Inc. completes every project within your budget and convenient timeframes. We will work hard to remove sewage and water, disinfecting the areas affected to remove dirt, germs, and odor. We know how important it is for your home to be livable and comfortable—our goal is to help you regain your home life as soon as possible.
United Restoration, Inc. is available for emergency sewer cleanup and remediation services in Fenwick Island, Bethany Beach, Ocean View, Rehoboth Beach, DE, and Ocean City, MD. Our remediation team arrives quickly to minimize the damage in your home or business right away. Call us for 24-hour emergency response at (443) 727-3307.