Need Damage Cleanup & Restoration?
Fast, Affordable & Thorough
Available 24/7
Locally Owned & Operated
We Work w/ Insurance Companies
Commercial & Residential
Call Now (443) 727-3307
Smoke Damage Restoration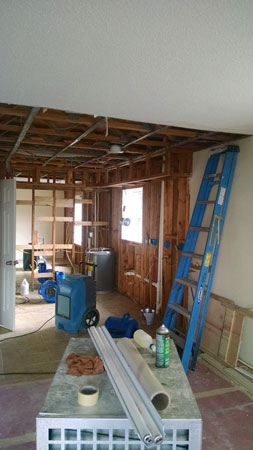 Have you recently experienced a fire at your home or business and need smoke damage restoration? At United Restoration, Inc., we provide experienced residential and commercial restorations services in Ocean City, MD, and the surrounding areas of Fenwick Island, Bethany Beach, Ocean View, and Rehoboth Beach, DE.
We know how devasting fire is to your home or business, and how it can strip away your sense of safety and security. It also puts a great deal of financial pressure on you. During this trying time, we want you to know that you can count on our team of experts at United Restoration, Inc. for support and exceptional smoke restoration services. Not only do we clean up and repair smoke damage, but we also work behind the scenes with insurance claims to make certain all the necessary work gets done to your home or business in a timely manner and for a reasonable price.
United Restoration, Inc. has been restoring smoke-affected homes and other structures for over 30 years. From repairing smoke stains to removing smoky belongings like furniture, we whatever is necessary to make your space safe and inviting once again. If your home or business has been affected by fire and needs smoke rehabilitation services, give us a call 24 hours a day, seven days a week. Our team gets to you quickly to access the smoke damage and get started on repairs. You can reach us for emergency restoration services at (443) 727-3307.