Need Damage Cleanup & Restoration?
Fast, Affordable & Thorough
Available 24/7
Locally Owned & Operated
We Work w/ Insurance Companies
Commercial & Residential
Call Now (443) 727-3307
Fire Damage Restoration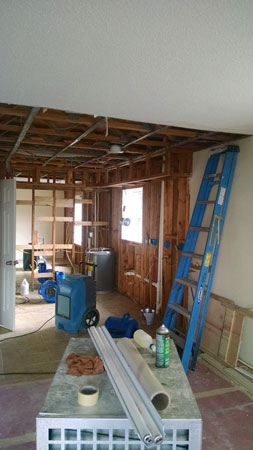 Our team of restoration specialists work hard to rebuild homes and business that have been devastated by fire in Ocean City, MD, Fenwick Island, Bethany Beach, Ocean View and Rehoboth Beach, DE. We do smoke restoration and fire damage repair on houses as well. Our #1 goal is to restore your home to its original condition and help you get your life back to normal in as little time as possible.
Our certified technicians provide fire damage restoration services that include:
Smoke damage recovery
Complete structural rebuilding of your home
Burn stain repairs on walls and floors
Soot and ash removal from all surfaces
Disposal of damaged materials
Replacement of damaged materials
Furniture clean-up
Our specialists have restored numerous homes over the last 30 years. From partial restoration services to rebuilding completely destroyed homes, our experts know what they're doing to make your house a home once again. In addition to our fire restoration services, we also work closely with your insurance company to make sure all homeowner insurance claims get processed quickly and affordably. The last thing you need after a house fire is to deal with complicated insurance processes and spend more money to rebuild your house after a tragedy.
United Restoration, Inc. is the leading fire restoration company for all minor and major smoke and fire damage in Maryland and Delaware. At a difficult time, such as this, you need experience on your side. Give our team a call today to schedule your restoration project.