Need Damage Cleanup & Restoration?
Fast, Affordable & Thorough
Available 24/7
Locally Owned & Operated
We Work w/ Insurance Companies
Commercial & Residential
Call Now (443) 727-3307
Water Damage
24/7 Emergency Water Damage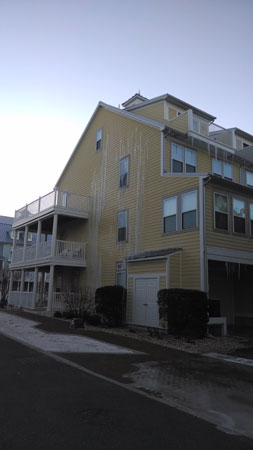 United Restoration, Inc. is available 24 hours a day, 7 days a week for emergency water extraction and drying needs in Ocean City, Maryland. If your home or business has sudden water damage from a flood, burst pipe,
or leak, our restoration specialists will restore your basement, floors, rugs, furniture, equipment, and
belongings. We make every attempt to save as much as possible, but we inform you of anything that is beyond saving, making recommendations for where to purchase new materials or items.
We work with homeowner's insurance claims, assessing the damage, cost of extraction, and other necessary repairs to help you gain access to the resources you need to restore your home environment. United Restoration, Inc. owns all of the equipment needed to properly mitigate your loss. Using vacuums, dehumidifiers, fans, and other professional quality equipment, we work hard to remove water from all areas of your home.
Our water damage restoration services make your home safe and livable once again. There are many reasons why flooding and water damage occurs. At United Restoration, Inc., our goal is to help you recognize the home you love once again after a catastrophic event. As soon as it's safe, we assess your home and perform thorough water removal services and precise flood damage restoration. Our team of flood restoration specialists aim to make the process as smooth and quick as possible without cutting corners or leaving any moisture or damage. When you need restoration services in Fenwick Island, Bethany Beach, Ocean View, Rehoboth Beach, DE, or Ocean City, MD, contact us.