Need Damage Cleanup & Restoration?
Fast, Affordable & Thorough
Available 24/7
Locally Owned & Operated
We Work w/ Insurance Companies
Commercial & Residential
Call Now (443) 727-3307
Mold Remediation
Mold Remediation w/ Certified Technicians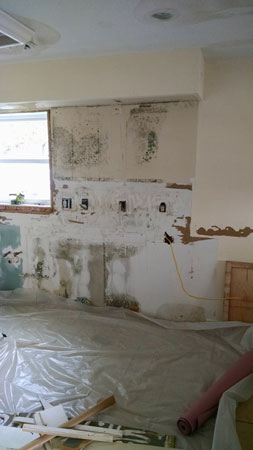 Mold damage can occur after excess water enters a home during a flood or as a result of roof or pipe leaks, outdated insulation, excess humidity, condensation, or poor ventilation. United Restoration, Inc. uses their own their equipment to properly remediate your mold damage. Getting rid of mold as soon as you are aware it has started growing is important to avoid short and long health effects, such as allergy symptoms, sinus congestion, sneezing, wheezing, and coughing.
Whether you have a small area of mold where the wall meets the ceiling or large areas of mold growth inside your walls, we can help. We start by removing and disposing of all visible areas of mold. Then we dry out moisture and kill bacteria to prevent the spread of the mold. If you need mold removed from your home, give us a call.
Let our mold remediation specialists make your home safe to live in once again. Breathe easier with mold remediation and restoration services in Fenwic k Island, Bethany Beach, Ocean View, Rehoboth Beach, DE, and Ocean City, MD. For emergency services, call us at (443) 727-3307.