If you suffer a fire at your home or business, the aftermath can be devastating. Between the material loss, reliving sentimental memories, and the real task of deciding what's next, recovering from a fire can be overwhelming for some victims. Even if the damage to your structure was minimal, there are still many issues that must be resolved as you move past your personal disaster. Fortunately, there are professionals dedicated to fire damage restoration in Ocean City, MD, who can help you piece your life back together and mend the damage to your home or business.
Fire damage restoration services specialize in returning your home or business to normalcy after the impact of a structure fire. The task is arduous, but using special equipment and tactics, a damage restoration service can help you rebuild your life and return your property to its prefire condition. To learn more about what you can expect when you call upon a fire damage restoration company, keep reading.
Contact and Assessment
In the immediate aftermath of a fire, it's important that you contact a fire damage restoration service as soon as possible once the scene has been cleared of fire and fire officials allow people back into the structure. You can expect a fire damage restoration service to respond quickly, since time can be critical if you've experienced a fire. Though firefighters are responsible for extinguishing the blaze, they may not protect your house from the aftereffects of fire. For example, if the fire damaged your roof, rain could enter your home and cause additional damage. A quick response from your fire damage restoration service is key to preventing additional damage to your property. After arriving on the scene, the company should assess the damage and determine its extent. You should be presented with the assessment, and in many cases, you'll also receive a quote on the cost of repair and restoration services for your property.
Immediate Protection
Because a fire can cause the internal portions of your home to be exposed to the elements, the next step in the restoration process involves protecting what's left of your home. Tarping and sealing is the process of covering any holes and sealing any areas of damage that could allow water, moisture, or wildlife from entering your home in the time between the fire and its repair. It's an important service because even a single rainstorm, for example, could result in thousands of dollars in additional repairs if your home isn't protected.
Cleaning
Once your home is protected, the fire damage restoration service will begin cleanup. This involves not only removing burnt and charred debris, but also removing any materials that were damaged by smoke or water from the firefighters who extinguished the blaze. In the case of minor fires, such as small grease fires in the kitchen, the service may clean the appliances, furniture, and decorative elements that were impacted. In a major fire, more extensive cleaning must be done to remove smoke residue and damaged structural components. They also will work to remove noxious odors from the home.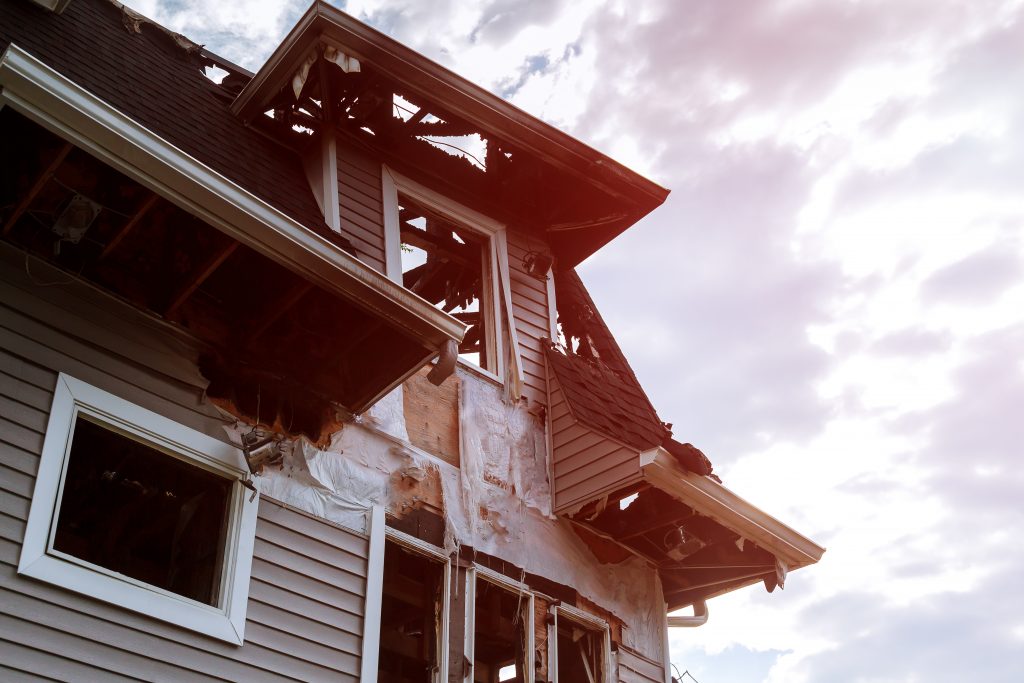 Renovations
The final step in the restoration process is renovation of the areas that were impacted by the fire. This could be simple, such as repainting walls, installing new fixtures, or replacing curtains. Or, in some cases, renovations could require rebuilding the home's structural components, replacing electrical infrastructure, repainting, and redecorating.
If you've experienced a fire at your home or business, it's important that you immediately contact a fire damage restoration service to help you begin on the path of home restoration. Call 443-727-3307 today for the best fire damage restoration in Ocean City, MD.