You never know when a flood could strike your home or business. Quick action is critical. You need to get the water out, remove damaged items, and start the restoration process right away. A big part of flood damage restoration is mold prevention. Turn to a company with experience in flood damage restoration in Ocean City, MD, like United Restoration, Inc., to make sure your space is returned to normalcy soon after a flood.
Flooding and Mold
When your house or business floods, mold, a type of fungi, has a great environment to develop and to grow. Colonies of mold reproduce by spores, tiny "seeds" that travel through the air. Mold growth is triggered when spores have a moisture source and a food source. Mold growths can start to develop as soon as 24 hours after a flood and will continue to grow until the mold is eradicated and the moisture is removed. Molds digest organic materials like drywall, wood, and carpet found in flooded homes and businesses.
Dangers of Mold
Mold can cause health problems to you and your family or employees. Children, older adults, pregnant women, individuals with respiratory conditions, and patients with weak immune systems have a higher risk of developing health problems. Symptoms caused by mold exposure include:
Allergy symptoms
Asthma attacks
Sinus congestion
Dry, hacking cough
Wheezing or shortness of breath
Burning, red, or watery eyes
Rashes or hives
Headaches
Quick Action
Quick action is important to mitigate the damage to your home and to prevent more problems, such as the growth of mold. Call a dependable company to extract the water from your home or business and thoroughly dry the area. Professionals will use vacuums, fans, dehumidifiers, and other equipment to extract water and moisture from your home or business. The company will work with your insurance company to determine what's covered by your flood insurance. Experts will save as much of your property as possible and recommend what needs to be discarded.
Mold after Flooding
Once dry, your property will be inspected for mold. After a flood from a storm or continuous rainfall, your area may not be accessible for some time. This is especially concerning because mold can develop within a day after the flooding. Mold attaches to porous substances, so items like drywall and carpet must be removed. Upholstered furniture nourishes mold spores. Items made of glass, iron, or plastic should be salvageable. Items like books or paper that have moldy odors should be tossed. Computers or air conditioning units with fans should be discarded if they are exposed to moldy areas.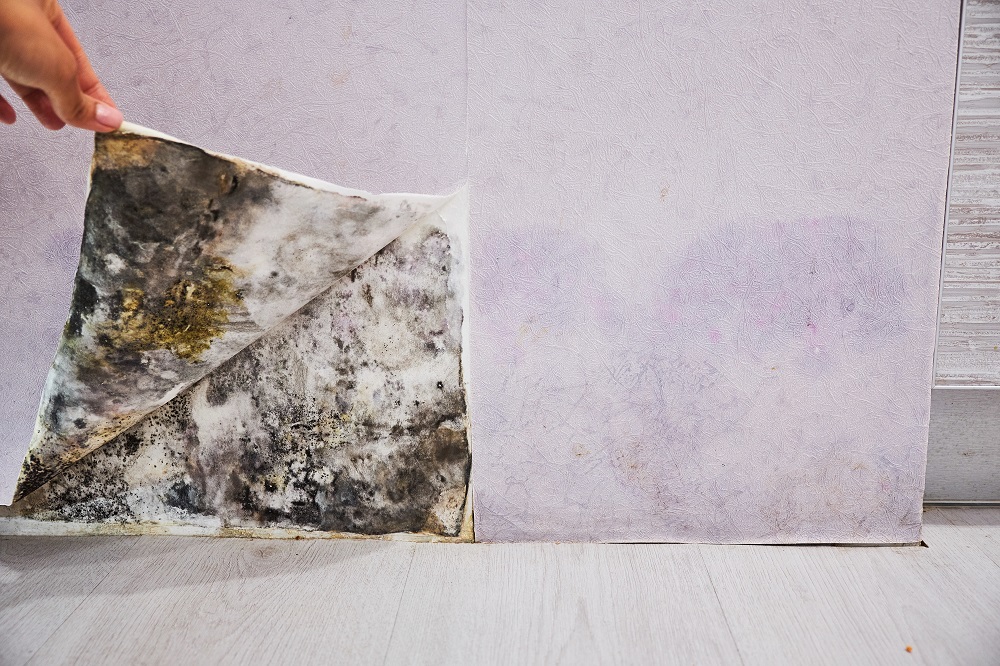 Mold Remediation
If mold is detected after flooding in your home or business, certified technicians will bring in equipment to eradicate any mold damage. All visible mold is removed using chemical agents. Any contaminated surfaces are disinfected or discarded. The area will be dried to remove any moisture with vacuums and special equipment. Damage restoration after a flood is not complete without mold inspection or remediation. Only after your home or business is free of mold will it be safe for you, your family, and your employees.
Call United Restoration at (443) 727-3307 for emergency water extraction and drying after a flood of your business or home. Your home or business will be inspected for mold. If mold is found, our mold remediation specialists will make sure your house or business is safe to live and work in again.