Water in your basement or another part of your house can cause flooding situations that lead to major damage. Nothing is more dreaded than a flooded house. Yet, unfortunately, homeowners are affected by household flooding due to plumbing issues, heavy rainfall, or sump pump failure. No matter how your home came to be flooded, one thing is for sure; you need to consider flood damage restoration in Ocean City, MD, to fix the problem.
Keep reading to learn more about what you should do after a flood in your home.
Contact Services for Flood Restoration in Ocean City, MD
Immediately following the realization that your home's taken on water, you need to call professionals who know the next right actions to take. The sooner you call professional services after a pipe bursts or your basement floods because of a downpour, the less damage you'll have to contend with over the several days or weeks.
After you call for help, you might have to wait a couple of hours for the emergency response team to arrive. While you wait, there are some things you can do. First, cut the electricity to any area of the house that has taken on water. Even a small amount of water is enough to electrocute someone. Minimize this danger right away.
Next, keep everyone away from the flooded area. If it's your basement that's flooded, this is fairly easy to do. However, if your main living area has taken on water, keep the kids and pets away. Even if you've turned off the power, there's still the threat of bacteria in the water or even drowning if the water is several inches deep.
To minimize the damage, restoration flood experts in Ocean City, MD, recommend removing as much furniture and other belongings from the area as soon as possible. However, do so only if it is safe and you're not dealing with flood water contaminated with raw sewage. If a backed-up sewer line caused the flooding in your home, don't touch anything that has come in contact with the sewer water.
What Water Damage Restoration Services Handle
When your Ocean City, MD, flood damage restoration professionals arrive at your home, they'll assess the situation. If the problem is being caused by an active plumbing problem, they'll probably advise you to call a plumber to get the situation under control. Once the main threat is fixed or, at the very least, contained, the restoration process can begin.
Everything that is wet will need to be removed from the area. This may or may not include building materials like drywall, baseboards, and flooring. Sometimes these materials are salvageable and able to be dried out. However, to minimize the risk of mold, it's always better to rip out these materials entirely and install new materials once the area is completely dry.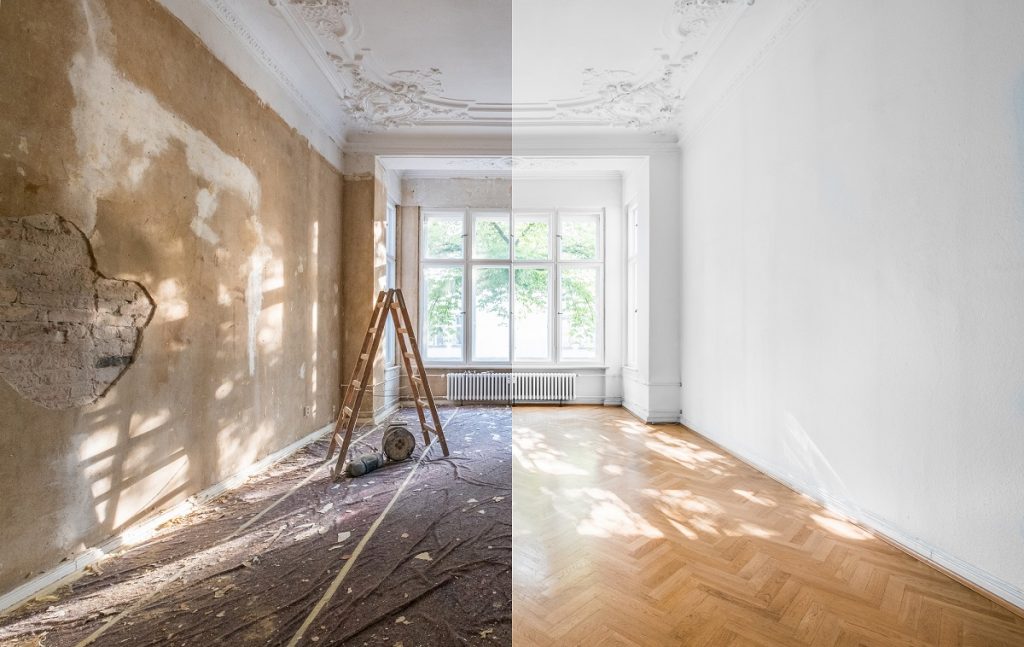 The number of repairs needed after flooding is determined by the restoration service. The best flood damage restoration in Ocean City, MD, are the ones that document the extent of the damage and compile this information for your insurance company. They also work with the insurance company to make sure the repairs get made as quickly as possible and completed at a reasonable price.
If your home's been damaged by water, contact United Restoration, Inc., at (443) 727-3307 for 24/7 emergency response.